Flexibles Dentures in St. Catharines
Here's a Checklist For Your Flexibles Dentures
Flexibles in St. Catharines are just another one of the amazing variety of dentures available. More people are choosing this kind. Here's a checklist of the things that you need to know about this particular variety of artificial teeth.
These appliances are an excellent way to improve your chewing, ability to speak and appearance. They prevent your face from sagging and keep any of your original teeth stable.
Flexible dentures are made from nylon or other thermoplastics. This allows them to have different features that you won't find in more traditional options.
Here are a few of the advantages that you can check off.
These flexible dentures have the advantage of being thin and at the same time bendable.
Your natural gum colour can show through because the material is transparent.
There is no need for metal clasps or denture adhesives. Flexibles in St. Catharines cling to your gums.
The manufacturing process is quicker than with more traditional dentures.
It's important to remember that you need to keep up a good oral hygiene routine. Following are some simple directions that will keep your flexible denture looking great and feeling new.
Your new dentures need to be cleaned on a regular basis. Food particles can be removed after you eat simply by running them under water. You can also use an approved denture cleaner.
Stay away from things like bleaches, whiteners and other abrasive cleaners. They can cause the surface of the denture to break down or scratch. Bleach can even turn the gum colored parts of your denture white.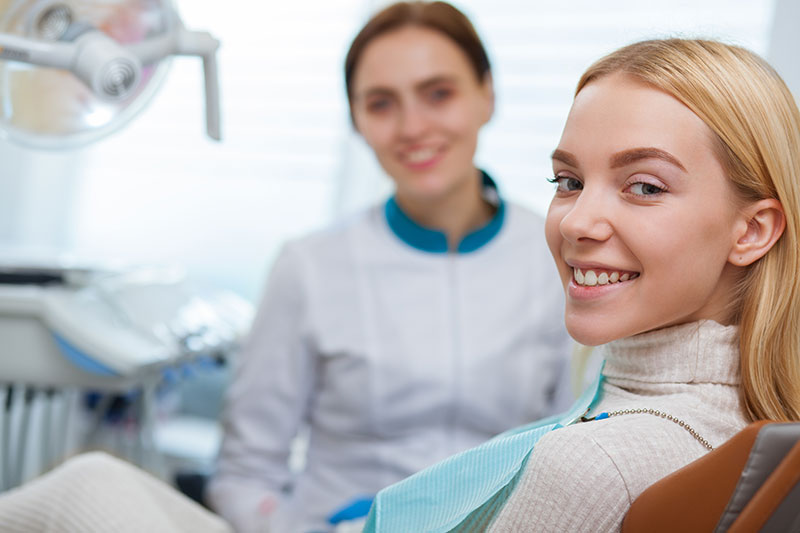 The surface of your flexible denture needs to be kept hydrated. They should be stored in water when ever you are not wearing them. The appliance can also be soaked for up to 15 minutes a day in a cleaner. You can soak them overnight if you find heavy deposits of tartar or calculus.
Don't use the dishwasher or boiling water to clean your dentures. Using either method will warp the material.
Finally, remove your flexibles in St. Catharines before you brush any of your remaining original teeth. You should even take them out if you are rinsing with mouthwash. These dentures are an excellent option to replace any missing original teeth. If you are interested in learning more, get in touch with us today.
"If you need the services of a denturist, do not hesitate to contact Verroche Denture Clinic. I am thrilled that I did. Paul and Jonathan Verroche gave me my confidence back. I have my smile back (and believe me, I smile all the time now), my dentures look great, and I feel great. When I first visited their office, I was very nervous not knowing what to expect, knowing that I had to do something as my teeth were terrible; I was always trying not to smile. They explained the procedures that would take place and put my mind at ease. I was very impressed with their expertise, competence, and dedication to their patients. I would definitely recommend them to anyone who is considering dentures. I am so very happy with the results — they are wonderful."
– H.P., St. Catharines, Ontario
"I was recommended to the Verroche Denture Clinic after much frustration with my dentist. I was having a lot of difficulty chewing causing me to choke often from trying to swallow partially chewed food. Being very self conscious about my smile which showed very worn and missing teeth, I decided to see the team at the Verroche Denture Clinic. I felt welcomed and confident on my first visit. The staff was very friendly and started on a plan for improving my bite and smile. Many options were discussed; medical consultations were suggested and within a very short time we all agreed on a treatment plan specially designed for me.I am now able to eat the foods that I had been missing for so long and the best part is that I can smile and eat with confidence. Thank you Verroche Team!"
– D.C., St. Catharines, Ontario