Immediate Dentures in St. Catharines
A Beginners Guide To Immediate Dentures in St. Catharines
Some patients need a quick solution when they're looking for replacement teeth and that's where  immediate dentures in St. Catharines come in. These dentures are placed in your mouth on the same day you have your original teeth extracted. The big advantage here is patients don't need to go without teeth.
Here are a few tips that you will need as a beginner who is wearing these dentures for the first time.
It might be difficult to say certain words at first, but there's no need to be discouraged. This is a perfectly normal situation for people who have just started wearing dentures. Your tongue, cheeks and lips need to adjust. You won't always talk with a lisp.
Practice pronunciation by reading one of your favorite books aloud to yourself. The more you practice at first with your new dentures, the better things will get.
You'll also need to adjust your menu for some time.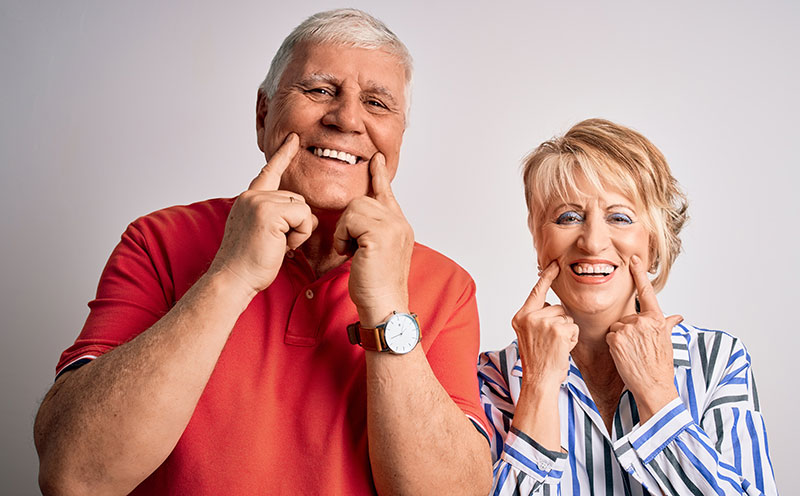 Eat Soft Foods When Your First Get Immediate Dentures in St. Catharines
Ice cream, mashed potatoes and puddings are good choices for the first day. These foods are gentle on your gums as they adjust. You might salivate more than usual as your mouth gets used to your new dentures. Try a piece of candy. This will help you to swallow naturally.
Here are a few other tips that can help you during this transition.
Patience is important. Your new dentures are like braces. They will feel foreign in your mouth at first. Speaking and eating naturally might be a little uncomfortable and embarrassing at first. However, these sensations don't last very long.
Exercising your facial muscles is also critical. As you prepare to swallow, your cheek muscles move food into your mouth. You can have more control when you're getting used to your new dentures by exercising your cheeks.
Trying different adhesives is something you should attempt during the transition period. Your immediate dentures in St. Catharines specialists can recommend some adhesives or creams.
Finally, it's a good idea to go to all of your dental appointments for the first few months. Even though you're adjusting to wearing your new dentures, you'll experience an improvement in your lifestyle soon. In no time at all you will be speaking, chewing and eating comfortably if you follow the tips and advice in this blog.
"If you need the services of a denturist, do not hesitate to contact Verroche Denture Clinic. I am thrilled that I did. Paul and Jonathan Verroche gave me my confidence back. I have my smile back (and believe me, I smile all the time now), my dentures look great, and I feel great. When I first visited their office, I was very nervous not knowing what to expect, knowing that I had to do something as my teeth were terrible; I was always trying not to smile. They explained the procedures that would take place and put my mind at ease. I was very impressed with their expertise, competence, and dedication to their patients. I would definitely recommend them to anyone who is considering dentures. I am so very happy with the results — they are wonderful."
– H.P., St. Catharines, Ontario
"I was recommended to the Verroche Denture Clinic after much frustration with my dentist. I was having a lot of difficulty chewing causing me to choke often from trying to swallow partially chewed food. Being very self conscious about my smile which showed very worn and missing teeth, I decided to see the team at the Verroche Denture Clinic. I felt welcomed and confident on my first visit. The staff was very friendly and started on a plan for improving my bite and smile. Many options were discussed; medical consultations were suggested and within a very short time we all agreed on a treatment plan specially designed for me.I am now able to eat the foods that I had been missing for so long and the best part is that I can smile and eat with confidence. Thank you Verroche Team!"
– D.C., St. Catharines, Ontario